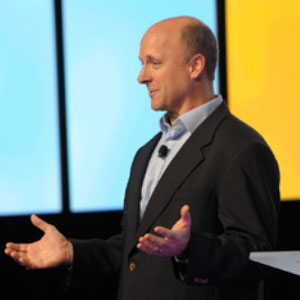 Brian Promes, VP of Product Marketing
No matter what word follows the phrase "software-defined," it almost surely captures the interest of IT professionals. Software-defined networking (SDN) and software-defined data center (SDDC) among others, under the overarching moniker of software-defined everything, have become the hottest IT buzzwords today. In the networking space, the rise of SDN, alongside network virtualization, gives managed service providers (MSPs), carriers, and enterprises a competitive edge with a more dynamic, agile, and reliable network. However, given the complex nature of the SDN landscape, with its assorted architectures and a multitude of vendors, smooth software-centric networking transition is a formidable task.
What would it take for organizations to seamlessly migrate to a new networking environment without missing a beat in their existing operations? How can they ensure that the network services delivered during and after the SDN migration are effective, reliable, as well as future-proof? As a primary answer to these questions, organizations must have complete visibility into both their old and new network, throughout the transformation process. In the same vein, Singapore-based SevOne provides organizations with real-time end-to-end network and digital infrastructure visibility through advanced monitoring and analytics solutions. SevOne provides a comprehensive and scalable platform— SevOne Data Platform—to enable the transition to virtualized networks and cloud services.
"Transitioning from a legacy, static-based network to one that is software-defined adds enhanced features and levels of security, availability, and opportunities for increased visibility. However, this visibility requires management systems to integrate with software-defined networks in new ways," says Brian Promes, VP of product marketing at SevOne. "Legacy management systems are not designed to provide insights into both the existing and the new software-defined network. The SevOne Data Platform fulfills all of these demands to ensure optimal network operation, health, and performance as the migration occurs."

Under the SevOne Data Platform, a family of on-premise and cloud deployed virtual or physical appliances provides deep collection and analysis of network and infrastructure metrics while integrating them with flow, log, and user experience data into a single, easy-to-use dashboard. SevOne Data Platform converts the heterogeneous raw data into real-time actionable insights and by leveraging the built-in standard deviation capabilities, automatically alerts clients in case of a malfunction. Furthermore, SevOne has created a series of solutions designed to ease the transition to next-generation networks. "We have taken some big steps in this space, creating solutions for Cisco ACI in the multi-cloud data center along with multi-vendor SD-WAN and Wi-Fi for modern branch offices and Wi-Fi First initiatives in the enterprise. We have dozens of standard out-of-the-box visualizations that provide visibility into these new software-defined networking deployments," adds Promes.

As a Cisco Preferred Solution Partner, SevOne assists clients in overcoming challenges associated with transitioning to any of the software-defined technologies by Cisco. In the case of an Asian airline, SevOne facilitated the client's seamless migration to a new SDN environment based on Cisco ACI. With the increasing number of mobile workers, the airline required a more dynamic and efficient way to provision network capacity and bandwidth and hence, selected Cisco ACI. However, the client's network operations team desired more infrastructure visibility than what Cisco ACI provided out of the box. SevOne Data Platform, with its ability to automatically detect both virtual and physical endpoints and monitor their performance in real time, ensured unified visibility for the airline. In addition to scalability and intuitive visualization, the SevOne platform proved beneficial in identifying, assessing, and predicting network activities to reduce operational costs and help the airline stay ahead of trends. SevOne now looks forward to incorporating capabilities around network streaming telemetry into its platform for enhanced agility, better visibility, and more accurate troubleshooting.