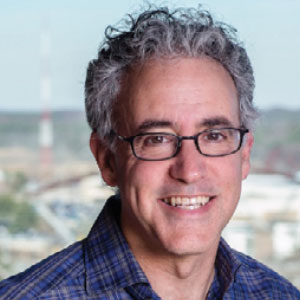 Andy Ory, Co-Founder & CEO
Although Software Defined Networking is a favorable solution for IT, cloud provider, and enterprises, they face several challenges that hinder their performance and implementation. Some of the notable challenges are controller placement, scalability, performance, security, interoperability, and reliability. These intricacies can be addressed appropriately if organizations ensure that SDN controllers are wisely configured and SDN's network topology is smartly authenticated. Similarly, in the centralized controller architecture of SDN, a single controller is in charge of all the networks, and if there is a failure in the central controller, the whole network collapses since there is no alternate controller. In order to overcome these complexities, 128 Technology introduced Session Smart SD-WAN based on routing fabric that has Zero-Trust Security and Centralized Orchestration right out of the box. 128 Technology smartly uses SD-WAN and adapts automatically to the requirements of individual sessions and user segments.
The 128 Technology Networking Platform natively provides network-based security, control, and insight across data centers, wide-area networks, and edge locations for enterprises, service providers, and cloud companies. Their professional-grade software instructs router the language of applications and services, allowing them to understand the requirements of individual services and segments, and adapt the network dynamically to deliver the basic needs of the business accordingly. They make routers Session Smart, enabling enterprises and service providers to create a service-centric fabric that's more simple, agile, and secure, delivering better performance at a lower cost.
Session Smart SD-WAN is proving to be one of the most talked-about the solution provided by 128 Technology
With an intention to upgrade the networking system, 128 Technology provides a wide range of solutions for their client. Their range of solutions includes Session Smart SD-WAN, Network Security, Session Smart Managed SD-WAN, and Multi-Cloud Fabric. These are few path-breaking solutions which makes them second to none. As technology is advancing at a higher speed, organizations are also shifting gears in order to stay updated. Session Smart SD-WAN is proving to be one of the most talked about the solution provided by 128 Technology. The only reason client needs a network is to support the applications and their business needs, SD-WAN solution is built on a revolutionary Secure Vector Routing standard, which means that the clients will get the desired outcome from SD-WAN. Session Smart Routing provides enhanced security, performance, agility, and cost savings.
Multiple organizations are collaborating with 128 Technology to experience the next level networking solutions, and Revation Systems is one of the organizations that got benefitted after joining hands with 128 Technology. They wanted to create a secure, encrypted connection that optimizes delivery across multiple, diverse data centers, while also deploying service offerings that integrate with customer IT environments. MPLS, dedicated circuits, VPNs, and legacy connectivity options limit SaaS scaling and threaten to break Internet architectures. Legacy applications also limit encryption. With the help of 128 Technology, Revation Systems manages connectivity for their data center by encrypting and "session zing" the data being sent by business partners and end customers. 128 Technology provides differentiated quality of experience at a lower cost and allows LLCI to use multiple connection types, eliminating the need for MPLS.
128 Technology assures its clients' smarter network according to business needs. Their solution answers to queries like how can process become faster and simplified for multi-cloud or hybrid cloud, how can the network be made ready, and how to protect network from cyber attacks without having to complicate processes.