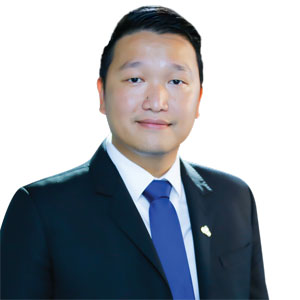 Dang Tung Son, Deputy CEO
"One of the biggest challenges in securing networks today is the fact that many enterprises use both on-premise and cloud networking solutions," begins Dang Tung Son, Deputy CEO, CMC Telecom.
The business world is in a gradual transition toward moving the vast majority of its operations to the cloud. But getting there takes time, and it doesn't always make sense for organizations to totally scrap their legacy networking solutions to move to cloud-only in one grand push. This can lead to massive downtime and vulnerabilities. SD-WAN, otherwise known as a software-defined wide-access network, is a way to make legacy and cloud networking seamlessly work together. With SD-WAN, software is used as a medium to control and monitor network functions regardless of origin.
As Enterprises become increasingly digital, SD-WAN has already proven to be the essential ingredient to transform the WAN. From easy access to cloud applications to fast activation of new branch offices and lower costs, there are a multitude of reasons why SD-WAN is one of the highest growth services in the industry.
As a converged services provider (CSP), CMC Telecom is addressing this market with managed SD-WAN offerings, which currently represent about half of the Vietnam market. The company is one of the leading cloud computing service providers in Vietnam and has connections to the big cloud in the world (multi-cloud), such as AWS, Azure, and Google-Cloud.
CMC Telecom's CVCS backbone system (Cross Vietnam Cable System) is the first Vietnam cable system to connect through Southeast Asia—directly connecting to A-Grid telecommunication infrastructure network and five submarine cable systems: AAE1, APG, A-Grid, Unity and Faster. CMC Telecom currently has three neutral Data Center meeting Tier 3 TIA942, ISO 9001: 2001, and ISO 27001 standards. They are operated by a team of highly qualified technicians.
In 2018, CMC Telecom was among the first three companies in the world to achieve MEF 3.0 certification
The Data Center infrastructure is capable of providing services with a level of stability of up to 99.99 percent, operated with international standard information management and security processes. "At the Data Center, CMC Telecom provides separate servers for each customer with a system of 600 rackets in the area of 3000 m2. These servers allow customers to select and upgrade parameters as well as install additional applications to boost Internet connectivity," mentions Tung Son. Further, CMC Telecom's Data Center is also the first in Vietnam to apply PCI DSS security standards.
CMC Telecom (cmctelecom.vn) provides CMC Cloud ecosystem, an open platform that allows users to fully customize the use and administration of Cloud services from CMC Telecom and major providers in the world such as AWS, Google, Microsoft, IBM. The biggest difference in the service of CMC Telecom is the direct connection to the Data Center of the world's leading cloud service providers through private transmission channels, ensuring high speed, low latency, and strict security. CMC Telecom also owns two certificates for Cloud service only, namely Information Security - ISO 27017 and User Authentication Information Security - ISO 27018.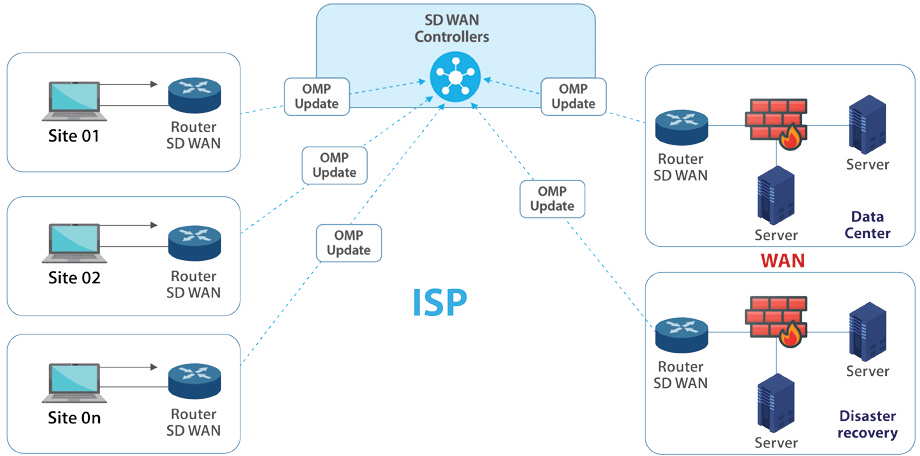 In order to serve as a trusted advisor to the clients, CMC Telecom stays up to speed with the latest IT trends and solutions. To achieve that, its team of IT experts attends weekly training sessions conducted by various IT solution providers. "Based on our extensive experience and sales volume with the suppliers, we receive exclusive, direct and usually in-person training from these suppliers," says Tung Son. In the Q'3 of 2020, CMC Telecom has deployed the SD-WAN solution for a leading insurance enterprise in Vietnam with 18 connection points across the Asia-Pacific market. The results were positive in all aspects. The client was able to cut cost in half while meeting strict requirements, including high stability, secure information, data encryption on the transmission line (but still ensuring speed transmission rate and packet separation). Planning from now to the end of 2021, CMC Telecom is still keep running the test as well as implement for many big name in Vietnam's banking system.
From the benefits that SD-WAN technology brings as well as the positive feedback from customers who have been experiencing SD-WAN technology, CMC Telecom can confirm that SD-WAN will be an inevitable future step for businesses leading in finance and banking, followed by SMEs specializing, education and logistics. "In 2018, CMC Telecom was among the first three companies in the world to achieve MEF 3.0 certification. This affirms CMC Telecom's position in providing the highest quality Ethernet connection services in the market, based on globally recognized standards," concludes Tung Son.
- Arya Williams
January 04, 2021