Why Accelerating Growth in Enterprise Mobility is Really a #Small Data# Challenge
By Mike O'Connor, VP - APAC, Motorola Solutions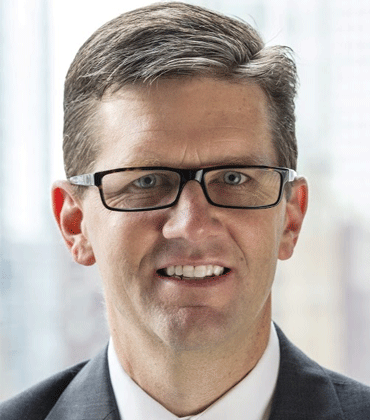 Mike O'Connor, VP - APAC, Motorola Solutions
The enterprise mobility movement was founded on the idea that business performance could be improved by untethering employees from the office and allowing them to use mobile devices and cloud services to perform work tasks.
Our ability to access information on the move has made a big difference to our working and personal lives. Smartphones and the applications that power them are keeping us organised, connected, informed, and entertained.
However, for all the benefits enterprise mobility brings to the workplace, the tradeoff has always been security risk. This was highlighted when the BYOD movement authorised personal issue devices for use within enterprise IT networks, bringing with it a number of new software security solutions to eliminate the risks. Now a new wave of security threats is being created by the Internet of Things (IoT) and the proliferation of devices it represents. These devices are constantly enabling data transfer and have brought enterprise security threats back to the surface.
That said, enterprise IT leaders needn't fear the IoT or hit the brakes on continued innovation, but they must address the security threats it presents.
The Show Must Go On
Businesses around the world will continue to adopt IoT, big data, and mobility solutions to navigate our volatile global economy. According to IDC, spending on these so called Third Platform technologies will drive nearly 75 percent of IT spending by 2019 – growing at twice the rate of the total IT market.
This is driving development of new industry-focused solutions and an explosion in innovation. Valuable data sources are helping to create a variety of new technologies – from advanced robotics, to 3D printing and broadband services that connect with machines, sensors, and even people. Yet for many enterprise sectors, determining the right technologies to achieve fundamental outcomes in productivity, customer satisfaction, and employee safety depends on analysis of much simpler data sources.
Some of the smartest enterprise mobility solutions can run on existing systems such as digital radio networks
It's these data sets that will always have the most profound effect on business performance.
The Numbers Have It
The specific data needs of enterprise were reinforced by a survey of 130 enterprise IT leaders that we conducted last year about the primary use of data in their operations. We found that 91 percent of respondents wanted to use data to monitor and communicate with workers to keep them safe, while 73 percent wanted to increase productivity by simplifying manual or complex tasks.
In other words, simple, small sources of data matter to IT leaders, influencing their technology investments.
Impacting Every Industry
Some of the smartest enterprise mobility solutions can run on existing systems such as digital radio networks. Consider the hospitality sector for example, where the key to delivering the best guest experience is defined by enabling the most efficient management of people and tasks.
In a major resort, business-focused applications running on digital radio networks can be used to issue job tickets so that staff members can notify their colleagues on the status of important tasks including room cleaning.
Radio network access can also be extended via cellular networks to staff carrying smartphones, while these networks also support mapping and location applications. This could enable a shuttle bus driver to stay connected to radio communications, even while making a pick up at the airport. In the meantime, management back at the resort could track the location of the bus and prepare for the moment that guests arrive.
Other commercial industries including retail, security, manufacturing, and mining are using these kinds of technologies to keep workers connected to vital information, both on the move and as well as to increase productivity and safety.
Other well established technologies including GPS and Bluetooth can be used to locate team members working both indoors and outdoors. An employee's presence within a restricted zone or a notification that a worker has fallen can be automatically programmed to raise alarms within communications networks.
However, in the wrong hands, this data can present a threat to any organization – for example, enabling a thief to monitor the movement of security staff before making a heist. Therefore, it is essential that the most secure communications technologies are chosen and that active monitoring is in place.
In summary, enterprise industries must strike the right balance between their ongoing investments in mobility and use of innovative technologies. With a laser focus on protecting security standards while addressing the primary objectives of efficiency, productivity, and worker safety, the paybacks will be immense.