Rising to the Challenge of Digital Transformation: An Imperative for CIOs
By Richard Suhr, Global Digital Leader of EY's Advisory Services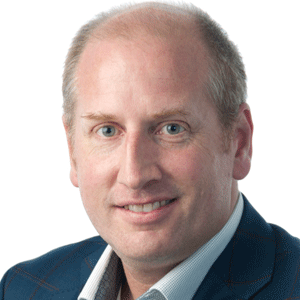 Richard Suhr, Global Digital Leader of EY's Advisory Services
Digital transformation is topping the boardroom agenda across the Asia-Pacific region for good reason. The region is home to half of the world's Internet users, and has become one of the world's most economically dynamic areas, with billions of consumers impacting the way businesses operate.
In fact, digital is transforming chief information officers' (CIOs') roles as much as it is transforming their businesses. For example, in today's digital world, a cloud-based service can be provisioned and scaled from one to 100,000 users – in minutes. Customers expect to engage in real time, using social media platforms and any mobile device they choose. And employees want access to their work tools that's as easy and available as a mobile app. As digital disruption continues, CIOs should move quickly to exploit new technologies that can make their companies' operations more efficient and potentially generate revenue.
"Digital disruption means that CIOs should consider the growing role that data plays in digital disruption, generating a more data-driven approach to understanding customers and their behaviors."
First, it's important to acknowledge that digital transformation means more than updating systems and processes, or putting a digital spin on existing products or services. It's much bigger than that.
Next, CIOs should recognize those digital technologies – like social media, the cloud, data analytics and mobile -- are disrupting business across all industries, fundamentally changing the ways in which consumers interact with companies, while creating new business models. As a result, building an effective business strategy in a digital world now means understanding the impact that the combination of web, mobile, social, analytics, cloud and the Internet of Things has on all parts of a business. It is about driving change and efficiency across all parts of the enterprise.
In particular, digital disruption means that CIOs should consider the growing role that data plays in digital disruption, generating a more data-driven approach to understanding customers and their behaviors.
Although many clients have invested heavily in data analytics to understand data within the enterprise, the new operating model for digital will require organizations to become adept at sourcing, matching and analyzing data from many sources outside of their organization.

A Unique Opportunity for CIOs

A couple of years ago, we talked with 180 CIOs, chief technology officers, and other IT leaders across the world who were embracing digital, even at that relatively early stage. They were playing significant roles and driving their businesses forward because they were willing to change their skills, approaches and mindsets.

One of the biggest changes among this group was recognizing that digital transformation should commence at the strategy stage, rather than later, at the implementation stage.

Plus, maintaining capability and expertise across all of the new digital platforms is becoming increasingly difficult. We believe that the successful digital operating models will be based on an ecosystem approach, with clients drawing on strategic data partnerships and executing with specialized analytics partners across these new engagement channels.

Inevitably, CIOs must adopt a strategic and commercial frame of mind, rather than approaching the process from a purely technical viewpoint.

Rising to the Challenge

For CIOs, part of the challenge associated with driving digital transformation will be their ability to succinctly communicate the benefits of digital to colleagues.

They must articulate the growth benefits, and how digital transformation can be achieved. It requires reaching out to those who may not be particularly IT-literate, but occupy a position to authorize the necessary investments.

Simply put, CIOs must speak the language of the rest of the business, as well as become more familiar with the politics that surround decision making within their organization.

Taking educated risks is another asset required to stay at the forefront of digital transformation. What is effectively a digital reboot of the business will involve exploring and developing technologies that might be new or untested. CIOs will need to try different solutions, take those calculated risks, and learn from projects and pilot programs that might fail.

In addition, CIOs in a successful digital company must be adept at conveying their unique proposition across new channels, understanding customer preferences and behavior across a range of emerging new social and mobile platforms.

Some Final Words

For CIOs, the digital world provides opportunities that simply did not exist when most began their careers –but the opportunities are there, if they're prepared to learn new skills and develop new networks and partnerships. In fact, according to a report from IDC, two-thirds of CEOs said they plan to focus on digital transformation strategies for 2016 that CIOs will be major players in leading every department through this shift.

As organizations rise to the challenge of digital transformation, CIOs will need a clear strategic vision of how technology will transform business, as well as how to implement it. They must be relentless innovators. They must focus on driving growth, and clearly articulate their vision. And they must move beyond the "comfort zone" of building architecture and infrastructure, maintaining a clear focus on the needs of the business and the clients it serves.