Network Solutions to Enable Business Flexibility and Agility
By Lucas Goh, IT Director, Infrastructure and Operations, Volex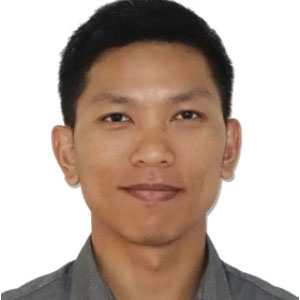 Lucas Goh, IT Director, Infrastructure and Operations, Volex
What is SD-WAN and what is its position in the market today?
Since a few years, software-defined wide-area network (SD-WAN) deployments have boomed, and for a good reason. Businesses utilizing cloud-based applications and traditional WAN networks are not able to maintain the speed and connectivity to meet their business needs. As organizations are fast adopting Paas and Iaas as they can be cost-effective, scalable, and flexible, has automatic updates and more various reasons. Enterprises are quickly recognizing SD-WAN as an efficient and cost-effective way of enhancing WAN performance to meet the needs of such hybrid cloud infrastructure. From application performance and agility to network security and cost savings, organizations can reap the benefits of SD-WAN from multiple avenues. All the proliferation of SD-WAN is driven by an organization's need for better network performance and agility as data volumes grow and applications becoming more distributed.
SD-WAN technology implementation differs from vendor to vendor, but the most common feature of SD-WAN is that it lets customers create a single network infrastructure that also includes many connection types like multiprotocol label switching (MPLS), broadband, or wireless LTE.
The wide adoption of SD-WAN is because it provides clear visibility and control over underlying networks so that a user can control network settings and prioritize the most critical network traffic.
Integration of AI to Enhance SD-WAN Capabilities
As the quantity of data collected by the growing number of connected devices is increasing, network administrators need to improve ways to make their SD-WAN more robust. For companies looking for something to enhance data analytics and customer service, the integration of SD-WAN with machine learning and artificial intelligence (AI) can be the key. The combination feeds on enormous data packets and delivers extensive and in-depth insights to support decision making. AI and machine learning technology's integration with SD-WAN also help in predicting network problems before they impact the organization or the customer. This predictive maintenance capability could be used to enable either the automatic deployment of the required solution or alerting network administrators to solve the issue.
How businesses are looking at SD-WAN and what has evolved in recent years?
Global enterprises see SD-WAN not just as a cost-saving solution but as a simple, secure and responsive WAN connection for companies with distributed locations. Apart from cost-saving, certain SD-WAN vendors can also provide a simple, secure and agile enterprise-grade WAN connection for companies using cloud-based applications.
In the recent past, enterprises used to build their own data center infrastructure. The remote access to networks is handled through wide area networks (WANs), which used an expensive connection, such as multiprotocol label switching (MPLS). However, these methods are now becoming outdated due to the evolving modern requirements of today's enterprise, and the other reason is that the cost of implementation was unjustifiable for smaller and very remote offices.
Technology is continuously evolving, and every business must follow or face the risk of becoming irrelevant. Business demand is increasing and shaping the need for better connectivity, cost-effective solutions. For this very reason, organizations deploy and reap the benefits of SD-WAN, by doing so enterprises are free to stay focused on IT business goals; realizing connectivity is not the weak link in cloud adoption and instead becomes the foundation for digital success. The SD-WAN also provides increased flexibility and connectivity between the branch locations, offices, and the cloud.
Enterprises now accelerate and adapt to rapidly changing business and application needs with SD-WAN for designing, deploying, and managing
distributed networks
with simple interfaces that delivering powerful results. SD-WAN enables organizations to accelerate application performance with centralized cloud-based policy enforcement and automation. SD-WAN is re-defining networking's business value for the cloud era by delivering the optimal performance, ROI, and visibility with real-time monitoring across networks, users, and applications.