How to Deploy SDN in Right Way?
By Zhang Linghua, Deputy CTO, TRUE Corporation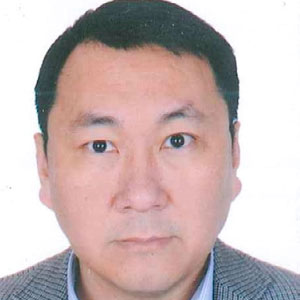 Zhang Linghua, Deputy CTO, TRUE Corporation
SDN is one of main technology used to upgrade the carrier's network in the coming future, and is the key to undertake the demands of clouded core network. However, due to the latest technology of decoupling control layer and bearer layer, it is necessary to fully upgrade existed transmission network to a brand new one, the investment is very high. At the same time, to meet the large bandwidth requirement of 5G network and the implementation of network slicing technology, incumbent network not only needs to upgrade PON to NG-PON, but also needs to deploy complex MEC, which puts high demands on carriers. The network slicing technology is designed to meet the customized demands of the vertical industry. This is what most carriers consider to be the future market demand and an important growth point for future revenue.
Before 5G and SDN have been deployed, with the popularity of broadband, large bandwidth of products and tariff reduction, consumers can easily apply for economy several hundred Mbps to 1Gbps of broadband, on this basis, SD-WAN, the branch of SDN has sprung up. SD-WAN is an overlay technology. It is actually an OTT technology of cloud-based services to compete with carriers' traditional corporate services. SD-WAN is composed by 70 percent business operation and 30 percent hardware.
The network slicing technology is designed to meet the customized demands of the vertical industry
The deployment of SD-WAN is faster and higher automatic than MPLS. The gateway device does not need to be installed on site and can be automatically activated remotely. For customers, it is easy to use, service upgrade is simple, and operation is easy and low costly. Cloud service providers can further bind users by providing SD-WAN and extend services to user's networks with ease. At present, SD-WAN mostly adopts the mature BGP protocol, which is actually an improved version of BGP reflector. For example, Alibaba's current SD-WAN mainly uses the SAG intelligent gateway to speed up its cloud services. Since SD-WAN is an overlay technology, a lot of SD-WAN vendors have emerged in the past two years, which is a typical crossover competition. That means traditional corporate service marketing of carrier is under threat from cloud service providers.
So, for carriers, present time is critical, how to figure out the next step of SDN?
(1) Before the SDN technology is not fully deployed, construction of cloud facilities has to be accelerated, and capability of the cloud services should be improved, current users' services need to be migrated to carriers' cloud as soon as possible, meanwhile upgrading existed MPLS services to the carriers' own SD-WAN.
(2) On the other hand, the SD-WAN must be based on a strong underlay, especially fiber optic networks. Carriers now should address automation management of underlay, holistic quality control, automatic network operation and maintenance, and apply open-source technologies to improve the capability to respond to various market demands rapidly.
(3) The formulation of SDN technical standards should be accelerated. The core concept of SDN is centralized control and automatic configuration. Whether the protocol uses Openflow or Opendaylight, as a carrier, it is important to establish close relationship between SLA and SLM, and quickly improve business operational capabilities with end-to-end streamline support, rather than focus on technology upgrade, to truly drive the marketing with integrated technology and business operation in order to win in the future crossover competition.